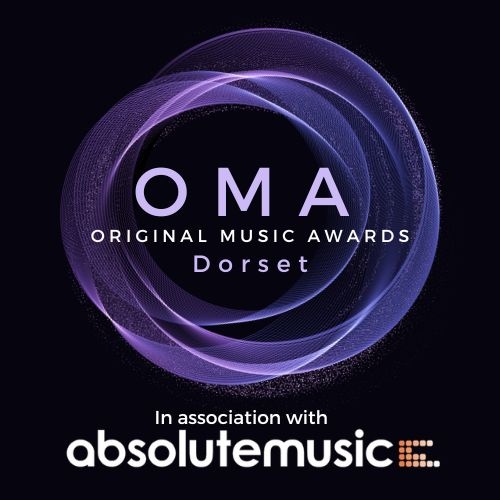 This Years Winners
Best Band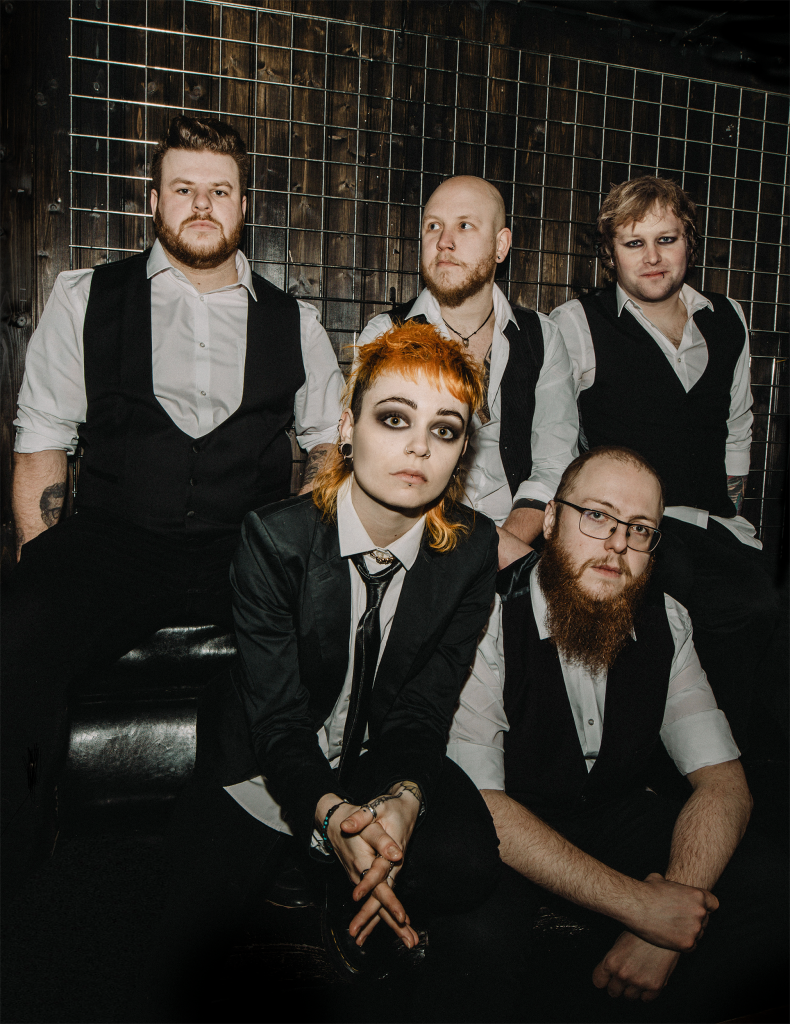 Black Water County
Spanning nearly a decade together, folk punk outfit they have deviated over time from the well-trodden path of teenage insolence to a vigilant state of introversion; hoping to gleam affinity through stories of the downtrodden and heartbroken.
With venue doors finally re-opened after Covid, the band besieged their way back out into the world with an eagerly awaited, first ever headline show at the O2 Academy Bournemouth in
March 2022 – a rare unsigned event for the historical venue. With a reprieve of the cancelled album tour in mind, the Spring also saw another sell out UK tour, followed by a slew of UK and EU festival appearances throughout the summer alongside an even bigger Autumn 2022 UK tour.
Best Small Band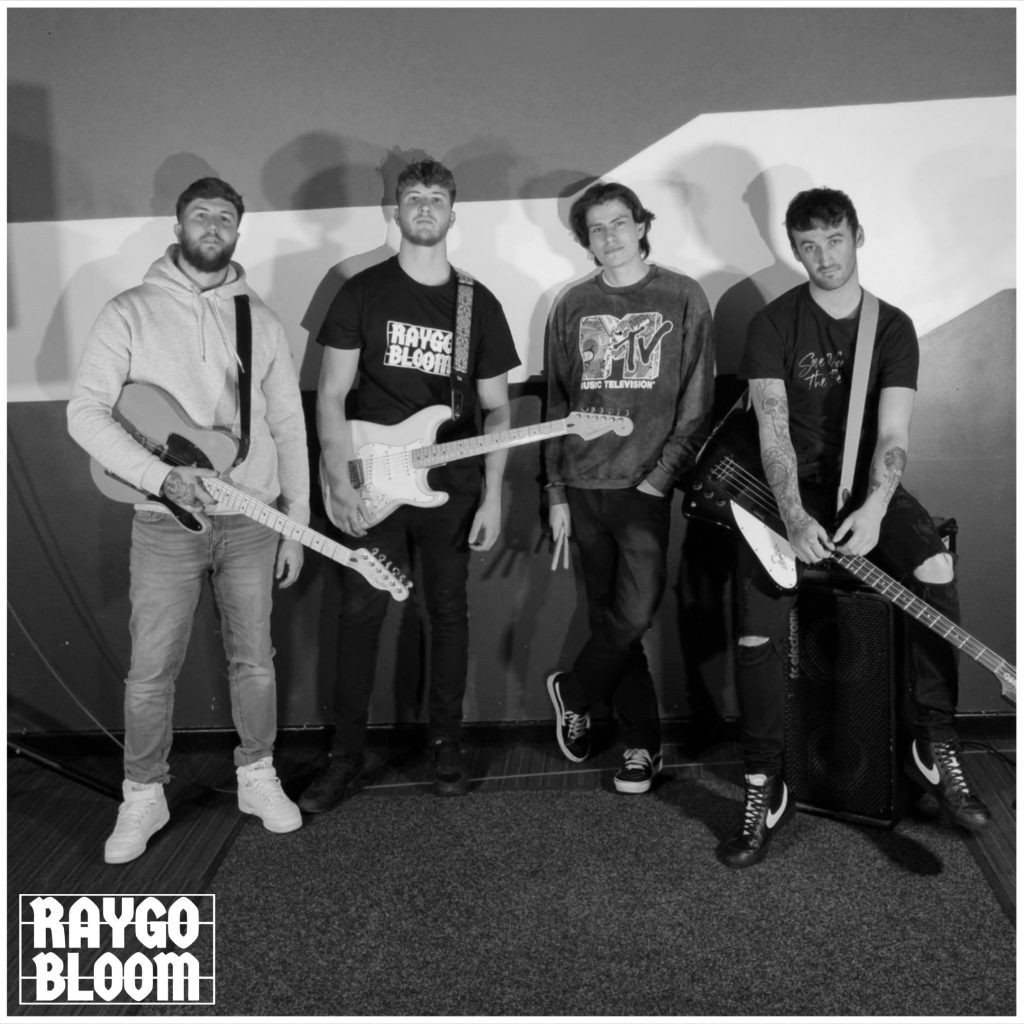 Raygo Bloom
Previously being an acoustic duo consisting of two brothers we have now stepped it up and become a 4 piece Indie Band from Bournemouth. Currently making waves around Dorset with singles constantly being dropped and aired on BBC Introducing and many other radio stations. Our debut single as a 4 piece has just been released called 'False Promises'.
Best Solo Act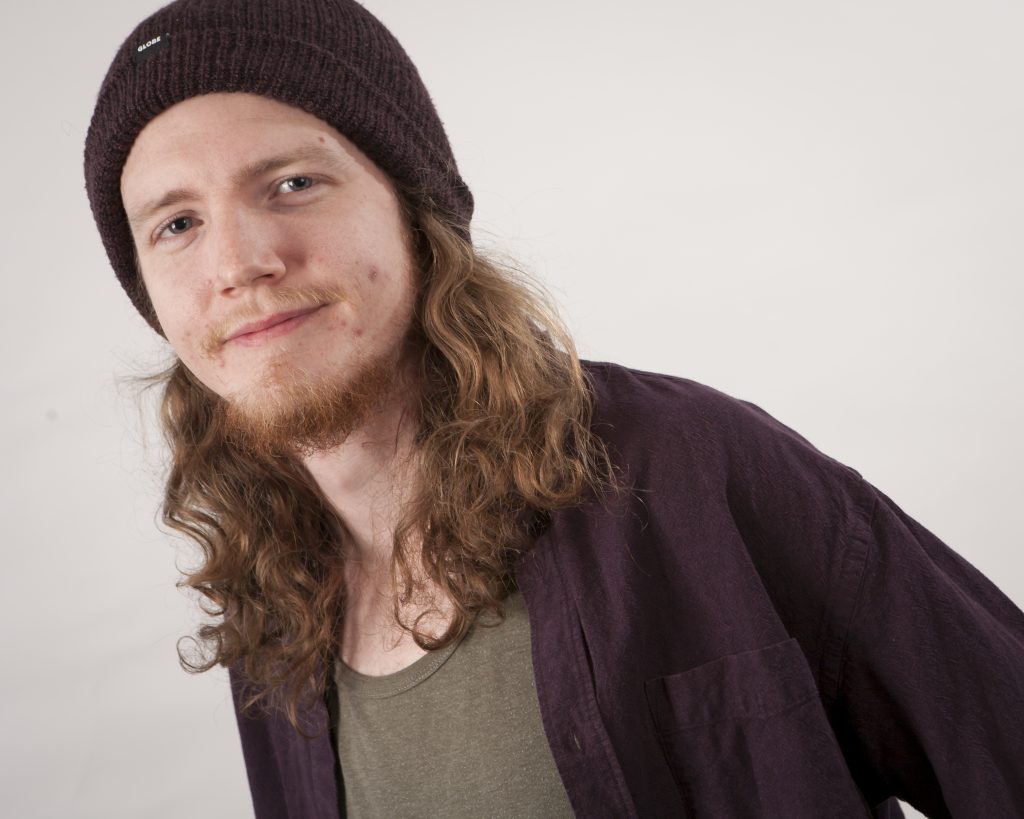 Lee Rasdall-Dove
Bournemouth based singer/songwriter Lee Rasdall-Dove best describes his music as a blend of Folk/Pop and Soft Rock. Lee writes in a range of genres and likes to explore his creative boundaries to challenge his songwriting abilities. He has performed alongside artists such as Luke Concannon, Will McNicol, Sean McGowan and Hattie Briggs.
In 2016 he completed a tour of the UK with Coffee House Sessions, coinciding with the release of his debut EP "Head In The Clouds".
This outstanding musician has played numerous gigs in his local area of Dorset and surrounding counties for a number of years, and supports his original music by playing solo cover gigs, offering recording and one shot music videos to other local artists.
Best Newcomer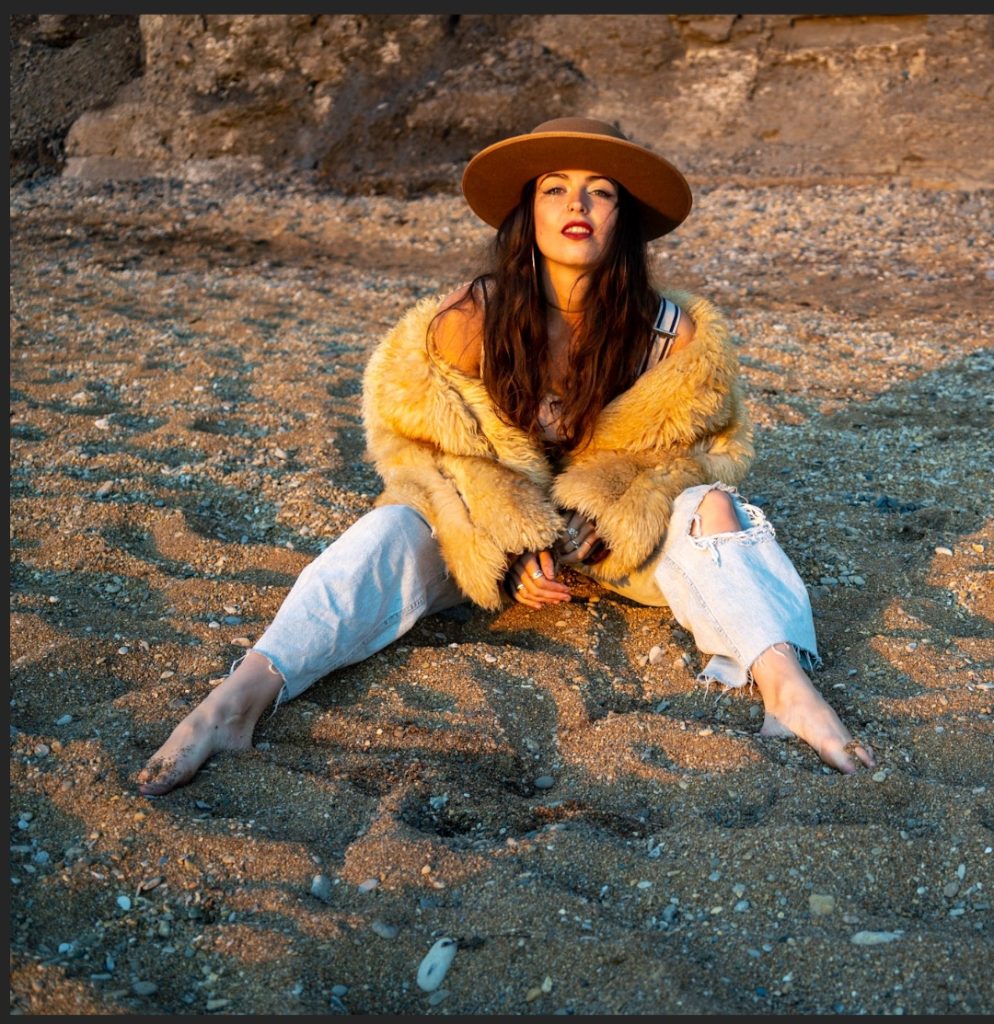 Millie Watson

Her musical journey started in Kent at age 13 where she would tour the local open mic nights and festivals with her Dad. Since then, She has developed her own unique style of writing, which takes inspiration from her sometimes hilarious, sometimes heart-breaking life experiences so far. With her Folky Lyrics and soulful voice, Millies's songs aim to take the audience on a journey of thought-provoking emotions. Which can be heard in her latest EP "Schizophrene Dream". Her songs range from political foot stompers, to emotional ballads dedicated to her brother, which claw at every heart string. After the Success of her first EP Millie has spent her time performing at festivals, and playing round the bustling bars and venues of Dorset. Millie is currently working on her Next EP, which she will be releasing in 2023! watch this space.
Best Promoter
Dom Patience
Dom has been promoting in Bournemouth now since 2002. He started off with a show at his school for charity which eventually led to his first show in a proper venue on December 22nd 2002. Since then he has booked in most of the local venues including Mister Smiths, The Gander, The Villa (and Sound Circus), iBar (and The Anvil), Opera House (and O2 Academy Bournemouth), The Old Fire Station, The Green Rooms, Blue Line Studios and The Winchester. He's been fortunate enough to have worked with bands that have gone from unknowns to headliners in some of the UKs biggest venues. Highlights over the last 20 years have included promoting a sold out show for Aussie comedian Jim Jefferies, being part of the journey for Black Water County and helping them go from the support in small venues to headlining O2 Academy Bournemouth, booking the main and second stages at Teddy Rocks Festival and just being a part of peoples experiences like a first show or their favourite show. There is a buzz in watching live music, but there is also a buzz in helping create memories that last a life time.
Best Original Music Venue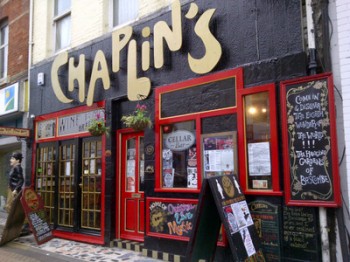 Chaplins & The Cellar Bar
Based in the heart of Boscombe, minutes from the seafront and close to the Victorian Royal Arcade & O2 Academy. Thought and attention has been put into creating a unique environment for people to unwind and have fun. It's a great place to meet people from all walks of life. Voted Campaign for Real Ales (CAMRA) Pub of the year. Great British Pub Award winner, "Best Community Pub UK" winner, 'Best Community Pub South West' and 'Best Entertainment Pub South West'. Best Bar None National Winner & Bournemouth in Bloom Gold Award winners.

Best Open Mic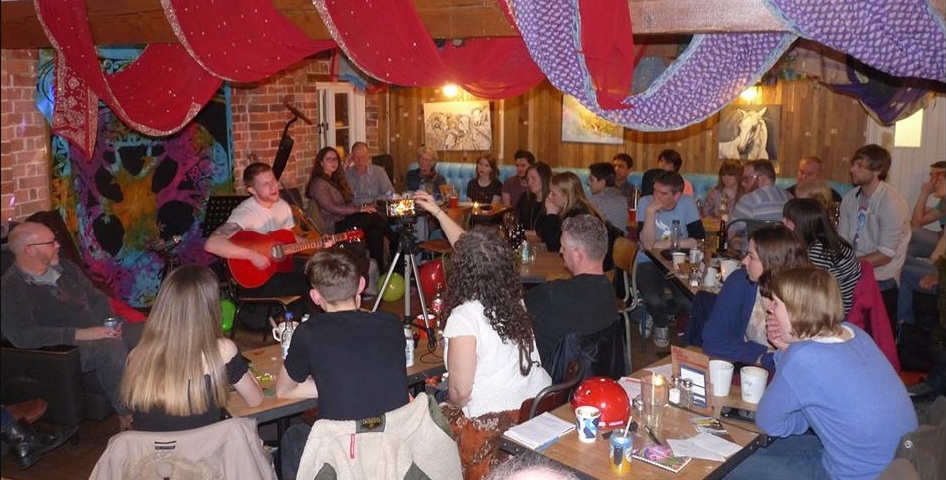 The Acoustic Connection
The Acoustic Connection was created to give a platform to the wealth of amazing local talent from this area and to bring together and support the local community which is something very close to our hearts. Live music is a genuine passion for them and their focus has always been to highlight and support the incredible songwriters and musicians this area has to offer.
They have worked closely with the local community over the years with their monthly events at various venues in Dorset and Hampshire, and also organize charity events supporting local causes.
Best Festival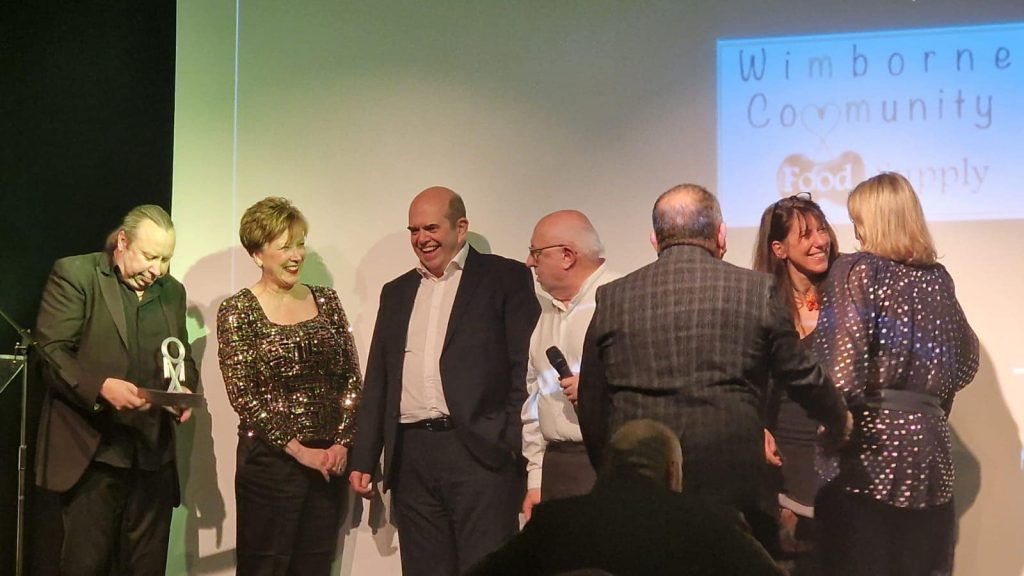 Wimborne Minster Folk Festival
Wimborne Minster Folk Festival has been entertaining people in Dorset for 40 years! When thinking of the Festival, most people will think of the town being filled with colour, music and dance during the second week of June, but that is only part of the story. Wimborne Minster Folk Festival runs the Community Food Supply which has fed people in need in Dorset for nearly 3 years, It also runs the Community Cafe @ The Allendale which has won awards for employing staff with disabilities and won the High Sheriff of Dorset's Annual Award in 2021.
Best Event Support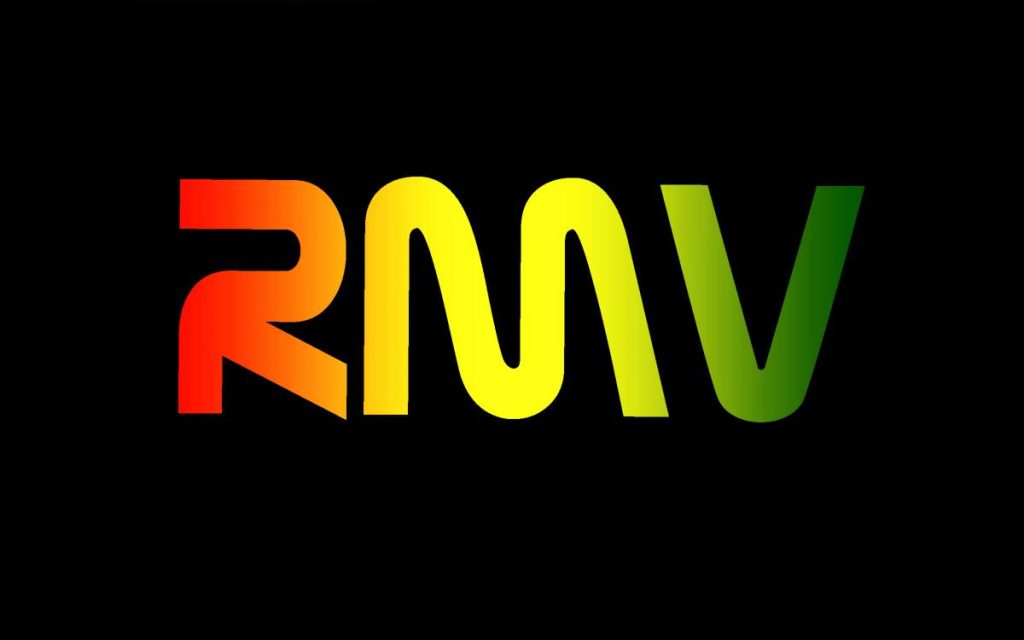 RMV Sounds
Steve provides sound equipment and services to lots of local events. You'll often see his dreadlocks bobbing away behind the desk or feverishly restarting the bands between sets. Steve is renowned for his positive, professional, personable and accurate sonic creations.
The Alex JT Award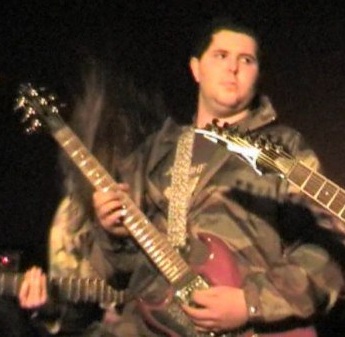 Alex J T was diagnosed in his early teens with being on the autistic spectrum and suffering from Aspergers Syndrome. He was an avid musician and software genius who used his skills to help others achieve their music goals.
Sadly, Alex passed away suddenly in 2014 aged just 29 from 'SADS' (Sudden Adult Death Syndrome). A loss that was sudden and heartbreaking for family and friends. However, 8 years on from Alex's death, his achievements continue to be cataloged and memorialised.
Alex JT Award Winner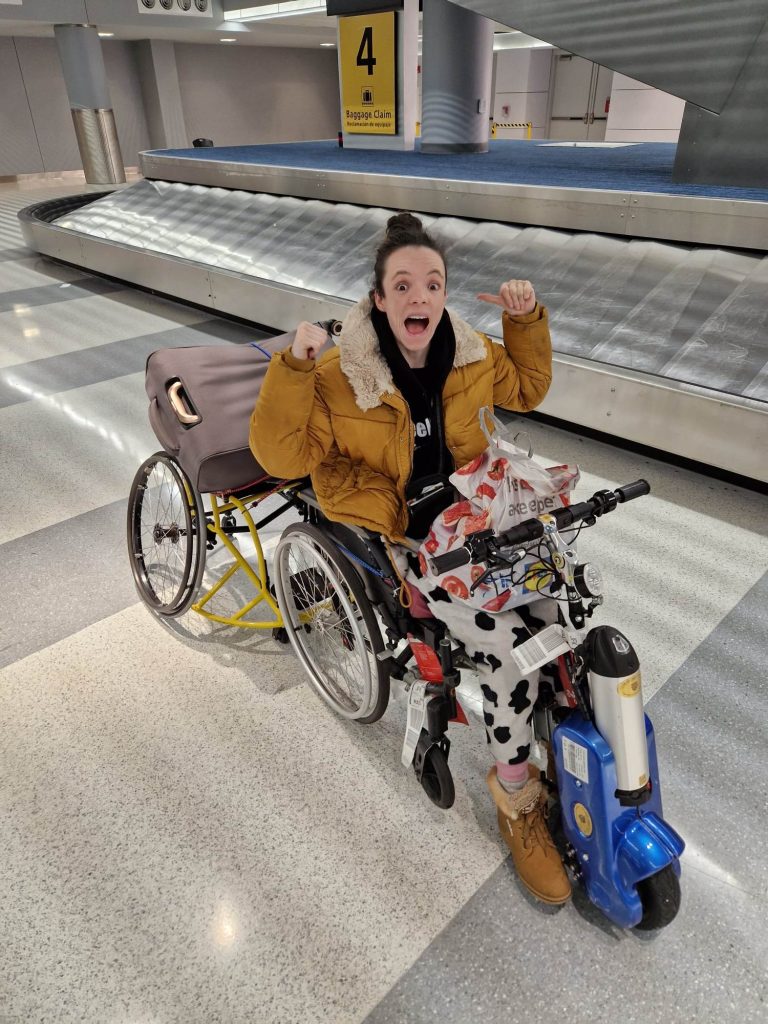 Roxanne Phillips
I'm Roxanne Phillips I'm a musician/ singer sing writer from Bournemouth. I love writing pirate songs and sea Shantis, and most of my music talks about empowerment and that if you believe, you can. I first started singing when I was 9 years old. When I went in to care I became mute, and music saved me from that, it taught me to communicate. Now, I work with kids with autism and other additional needs, young people from low income families and kids in care. Autism is my superpower, especially when It comes to music, so I love to inspire others to find their music magic too
Special Recognition Awards
Tor Byrnes
Director of We Broke Free
For supporting the local music scene
WBF is an independent events and promotions company based on the south coast but working across the UK, from major festivals to independent venues. A multi skilled small team with a wealth of experience within the events and festival industry including:
Live show promotions, Event & Festival DJ's, Artist liaison and stage management , Festival stage curation and production, Radio show and festivals host.
As well as running WBF, in a multitude of capacities Tor also is part of the Independent Venue Week team representing the South Central district.
The past 2 years she has also moved into the Outdoor Arts region working with BCP Council as part of the creative team behind the Arts By the Sea Festival for From the Fields.
Conrad Barr
Lifetime Achievement Award

Conrad is a mainstay of the Bournemouth music scene. He promotes and delivers new and eclectic music from his base, Chaplin's and the Cellar Bar. This nomination is in recognition of the work he does for Chaplin's on n stage and behind the sound desk. Conrad single-handedly runs the Solid Air and Rubber Soul nights, but also provides the full range of services that allow music nights to occur. Ranging from get-in set up, to sound and competing through the night, followed up by DJing into the small hours.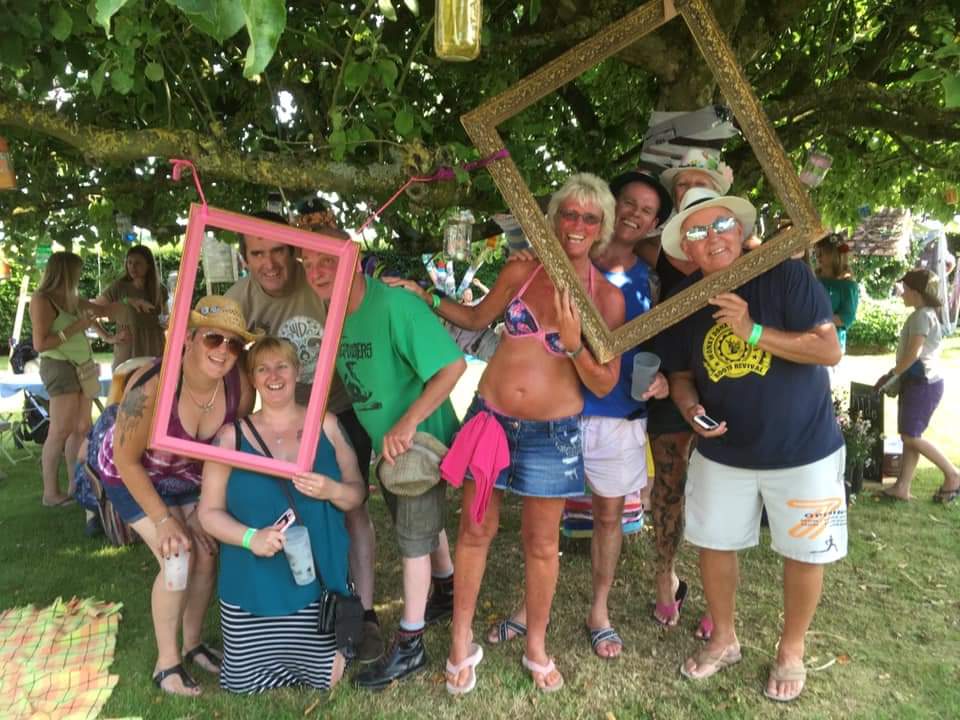 The Boldre Crew
For supporting as many live music events as they can.

A live gig is nothing without an audience and that's where these guys come in. They spend so much of their time out and about supporting musicians and events as well as shouting about them to other people.
They have been nominated by local musicians who wish to express their thanks for all the support they give the local music scene.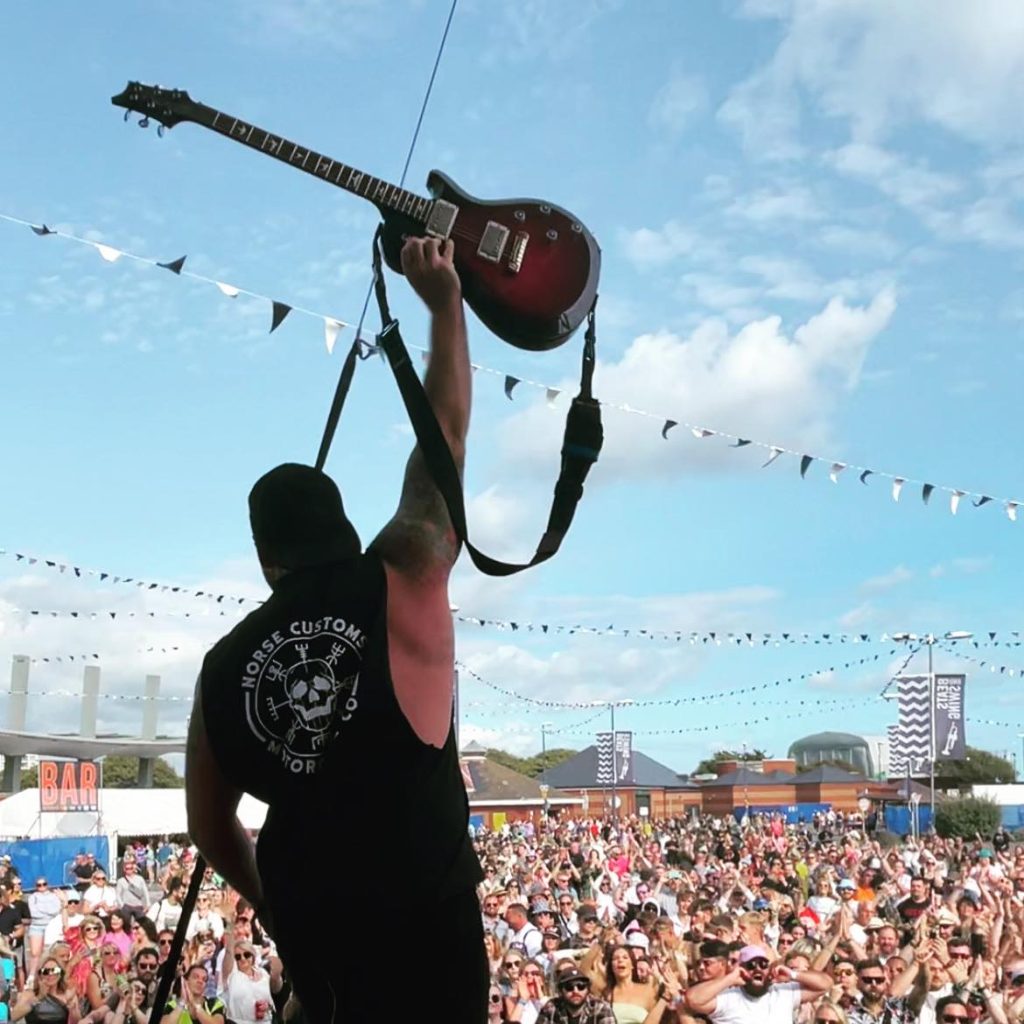 Tom Newton
For creating one of the best charity festivals ever,
Teddy Rocks Festival started with a small gig in 2011 to raise money for Teddy20, a children's cancer charity founded by Tom Newton and his family after he lost his 10 year old brother Ted to a very rare bone cancer. The gig was put on by Tom's friends and family in the restaurant of The Greyhound pub in Blandford and raised £400. This was used to fund the very first Teddy Rocks event at The Corn Exchange in 2012, which raised £2,500.
By 2013, Teddy Rocks had grown and needed more space, so they moved back to The Greyhound pub, raising £6,500 and £15,000 in 2014. In 2015, Teddy Rocks almost doubled this, raising an amazing £24,000.
In 2016 the festival moved to a new site with a bigger capacity and the total raised was a staggering £42,800!
"It's amazing what we managed to achieve in just a few years, from raising £400 at a small gig to organising an awesome festival and raising over £250,000 so far. And it's all thanks to our generous and loyal supporters. Thanks to them, we've made a huge difference to hundreds of children's lives: because of their support, we're able to keep fighting children's cancer."
Sponsors
Welcome to the OMAs headline sponsor, Absolute Music.
Mangaing Director Alan Barclay says…"It is important for Absolute Music to support initiatives like this. We are proud to be the headline sponsor and congratulations to all of the nominees. This is such a brilliant opportunity to to highlight the incredible original music scene in Dorset.
Absolute Music would like to take this opportunity to thank all of our customers. Even though we have a large building, we are a small independent business that relies on you to keep us going. We are your music hub and looking for more collaborations in 2023.
For music gear and so much more…
Events
Music lessons
Guitar workshop
Rehearsal rooms
Recording studios
Award winning superstore
Equipment hire department
Charity…The Absolute Music Trust
Music college…Bournemouth Academy of Modern Music – BAMM.
Wishing you all a fantastic evening and we hope to see you in the store soon."
There's plenty to say about this sponsor who are immensely supportive of the
local music scene, from endorsing artists to supporting them on their journey
through to hosting the Vocalzone stage at Teddy Rocks.
Here's some facts for you:
1.Vocalzone was incorporated as a company over 100 years ago, with
their iconic throat pastilles being sold for the first time in 1912?
An impressive list of celebrities use their product including Sir Tom
Jones, Katherine Jenkins, David Ellefson (Megadeth), Marc Almond OBE and many more.
They proudly endorse our local artists here in Dorset.
They have an artist programme, have their own live sessions and so much more.
To find out more about their products and all the amazing things they have to offer
here https://www.vocalzone.com/
They are huge supporters of the Dorset music scene and can be seen out and about at various original music nights in
the area. Here's a little bit more about them
Following successful careers in the City of London, wife and husband team Lynn and David Coleman are now developing
a number of film and tv projects. DAL Productions focus on real life events and contemporary world issues that play
a large role in the creation and development of their scripts and/or characters.
The Musicians' Union is the UK trade union for all musicians representing over 32,000 musicians across the UK working in all sectors of the music business.
As well as negotiating on behalf of members with all the major employers in the
industry, they offer a range of support services for musicians.
They are #BehindEveryMusician
They stand up for employed and self-employed musicians working in every area of the UK music industry, including music education.
They work to maximise the employment and overall income of musicians as well as protecting and improving working conditions.
They also offer advice, support and legal assistance based on every individual member's needs.
They lobby government at all levels and campaign on a national and international scale on issues of relevance to our members.
They actively oppose all forms of harassment, prejudice and unfair discrimination whether on the grounds of sex, race, ethnic or national origin, religion, colour, class, caring responsibilities, marital status, sexuality, disability, age, or other
status or personal characteristic.
You can find help and advice on everything industry related by visiting their website and becoming a member is one of thebest things you can do if you are a musician.
You can find out all about them here
https://musiciansunion.org.uk/
Lighthouse is a nationally significant and regionally important multi-arts venue that is one of the cultural gems of Dorset.
At the heart of our community and locally loved. We are a dynamic, vibrant place where people feel inspired, entertained, welcomed, and where artists and performers feel supported and empowered to do their best work.
Lighthouse provides an exciting year-round programme of nationally acclaimed, high quality and diverse arts and entertainment from national, international, and regional artists, providing our community with opportunities to engage in a broad range of arts activities and experiences. Primarily a receiving venue, the variety and varying sizes of our spaces enables us to present a broad and significant range of work from all art forms and scale.
We are home to Bournemouth Symphony Orchestra and several arts organisations who use our venue to deliver arts activities and cultural training. We support artists to develop their work and our community to have opportunities to engage with and participate in the arts.
Lighthouse is taking a positive step in strategically re-evaluating its resources and processes to strengthen its contribution in supporting the UK art national ambition, to be truly inclusive for all. It is important that lighthouse is reflective of not only its core community in the local demographic, but also reaches out to new and growing minority communities to build trust and remain inclusive and relevant.
You can find out more about them, what they have to offer and all their events through their website here https://www.lighthousepoole.co.uk/
This venue built up an excellent reputation for it's live music, not just with it's customers but also with the musicians themselves and we are very proud to have them as a sponsor.
Here's a little info from them.
"At Thomas Tripp we believe wholeheartedly in the vitality that a traditional local pub brings to the community and we welcome you to join in; take in our smuggling history, enjoy our beers, ales and fine wines, sample our freshly prepared food or perhaps have a boogie or sing along on our live music nights.
A great local pub brings people together. That's why everything we do here at the Tripp is for the simple purpose of helping people spend meaningful time with each other.
We have a fantastic selection of real ales, Superb ciders on draught and bottled. Live music, Live sports, Great atmosphere.
Find out about their upcoming events here https://www.thomastripp.co.uk/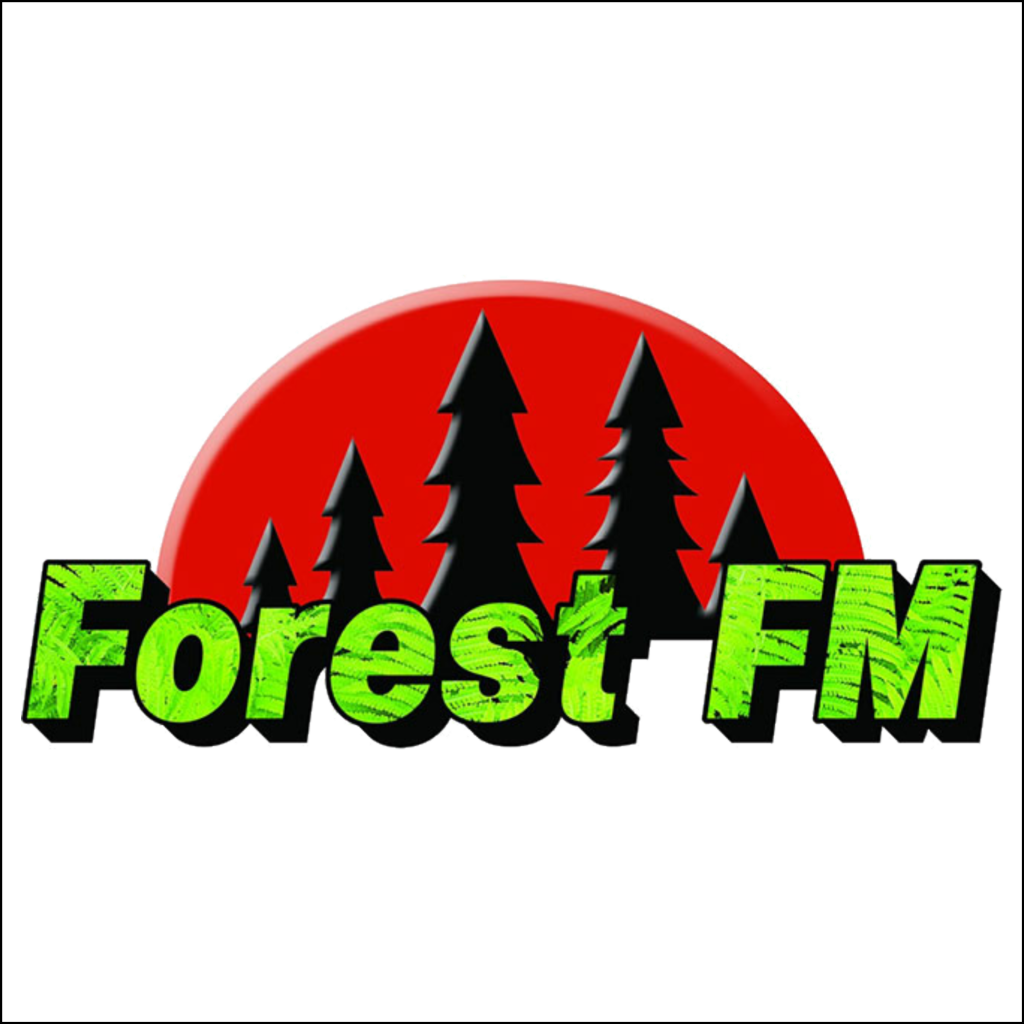 Dorset's first ever community radio station.
They are a completely independent, not for profit organisation produced and presented by local people, for local people.
Forest FM (and it's previous incarnation Verwood FM) was established in 1999 when they carried out their first trial broadcast in association with Verwood Carnival.
They won their full time license in 2006 and the station went on air July 9th – opened by local MP Chris Chope.
Run by local volunteers, they're not here to make money – they're here because they
love doing what they do.
Their aims are simple:
1.Support the local community by providing a focal point for common interest groups and organisations
2.Provide a music alternative to that which is currently available
3.Enable affordable radio advertising for local business, together with the ability to reach the the desired target audience.
Avid supporters of local, original musicians they work hard to help them keep their music out there and accessible by adding as much content as they can to their shows. We are incredibly proud to have them on board supporting the local music industry at this event.
You can find out more about their shows and listen live here
https://forestfm.co.uk/