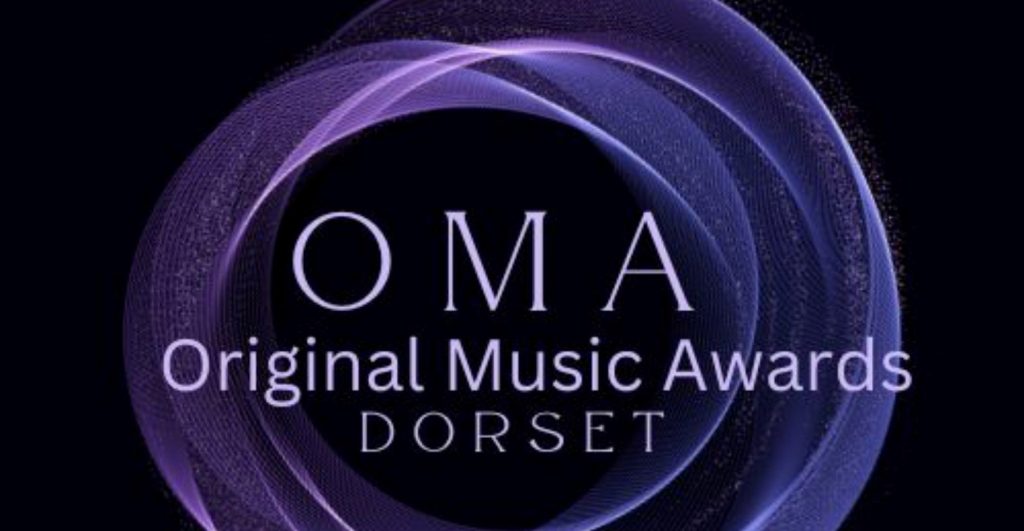 Introduction
What are the OMAs?
The Original Music Awards are an annual event, with the sole aim of celebrating the original music creators in our area, and the industries that support them. Although there are winners, this is not like a race. It's more like a house of cards, where there is indeed a layer of cards at the top, but without the layers below the whole thing is meaningless. The whole music community works because it supports itself.
Who Are The Organisers?
Matt Black and Mel Berkhauer are involved with original music, and the people who make it, on a daily basis.
Their company Hangover Hill Ltd comprises a recording studio – Hangover Hill, a radio show – Black On Track, events coordinating – Hangover Hill Presents, all of which put them in constant contact with artists of all shapes and sizes every day.
Over the past few years they have come to realise that exceptional talent that exists not only in Dorset, but around the world, doesn't get the recognition it deserves because of the way the global music business works (or doesn't work). There are world class musicians, writing genuinely incredible songs and tunes, that just don't often get the chance to perform or otherwise broadcast their work to an ever increasing silent MAJORITY of music loving audiences who are just waiting for the chance to discover them.
Part of Matt and Mel's work load is organising regular and one-off events designed to showcase these original artists. Through this they felt that they could, in a small way, do something to celebrate these incredible musicians, tech staff, venues and all that are upholding this side of the industry. After having the initial idea they realised that this task was not a small one, and so approached people they know and trust who work in and around the music business, people like, music journalists, radio presenters, marketing experts, and ambassadors of the music scene to help with the organisation, sponsorship, marketing, selection process, and the event itself to make the OMAs a reality.
Why Are The OMAs Important?
To some, music is just a distraction. Something on the radio, something to listen to when relaxing, something that wouldn't be missed if it wasn't there. But it is far more important than some realise.
Music has the power to speak to people regardless of their language. Music can make you laugh, cry, love, or loathe. It inspires, teases, empowers, diverts, guides, enlightens and shines a light on a place that only the individual listening knows about.
Music tells stories, informs, explains, and educates in a never ending fractal landscape of sound which, even though, sometimes, it seems to have run out of steam, it then darts off into a new direction and dimension with renewed fervour and energy seemingly stronger than before.
Music has been around since birds could sing, and it'll be alive as long as anyone, or anything, can imagine it. The souls who make that music are the ones holding that torch, without them the world would be darker. That's why letting those people know that someone is listening is important.
Where are they taking place?
Matt, Mel, and the team, are all based in Dorset, UK. All of them have been involved in the music business in that county for many decades. Dorset is an area they all know, understand and love so it made sense to kick it all off there.
If this venture takes off then who knows, we might be talking OMA – THE WORLD soon!
When are they being held?
The Award event will always take place in the January AFTER the year the awards are for. There are many reasons for this, but primarily it's easier to evaluate what each participant has bee up to. It's far harder to guess what will be happening in the year to come.
Trophies
When we were researching about what trophy we should be giving to the winners, we looked at many 'off the shelf' designs which were great, but not quite unique enough.
It was Matt who (while playing with cardboard models of the letters O, M and A – as he does) realised that they can be arranged to form what looks like a person.
All we needed to do then was find out how to make enough of these without breaking the bank ..
Enter Printastique (https://printastique.co.uk/)
Marc, from Printastique, listened whilst we tried to describe over the phone, and then send drawings of what we were after, and understood completely. His expertise in 3d printing was vital in letting us know what was possible, and the best materials to use for the trophy and the base.
Marc is also a brilliant graphic designer. We can't recommend his services enough.

In the end it is our vision, our event, and we will conduct it our way. We have no problem with, and in fact would love to see, another awards system being organised by other parties. We feel that only strengthens the whole scene. If you think you can do better, please do – with our blessing, and our help if you want it.
Your voice is important to us. If you want to be involved, considered, voice an opinion then please head over here and drop us a message https://www.facebook.com/OriginalMusicAwards